Consistently ranked among the best experiences of our conference, this series of participatory, inspiring conversations will address challenging topics in your area of expertise. Participants are able to choose their own conversations and collaborate with the brightest minds in their fields to explore new ideas on common issues.
Head to the room that has the topics that interest you most, sit anywhere and our trained facilitators will you give you (very brief!) instructions on how Table Talks will work.
This session is designed for:
Everyone! There's something for everyone at the ONA19 Table Talks sessions
Table leads:

Amy Adams Harding, Director of Analytics and Revenue Optimization, News and Publishing Google - What are the metrics that matter for your business?
Ashley Alvarado, Director, Community Engagement, Southern California Public Radio (KPCC + LAist) - Engaging communities in census 2020 conversations
Michelle Baruchman, Engagement Editor, The Seattle Times - How to plan and host in-person events for a news-consuming audience
Jacqueline Boltik, CEO, Yellow Brim // Osmosys - Optimizing your email newsletter efforts around workflow, data
Mandy Hofmockel, Deputy Editor - News, Newsday.com, Newsday - Growing subscriptions/membership through newsletters
Dan Oshinsky, Director of Newsletters, The New Yorker - Helping news organizations tackle issues such as growth, engagement and metrics related to newsletters
Alyssa Passeggio, Director of Audience Development, NJ Advance Media (NJ.com & The Star-Ledger) - What is the best, most different or exciting social media campaign you've seen or worked on this year?
Elaine Piniat, Audience Engagement Editor, Newsday - Everyone says social media is at the top of the funnel, but can it really move the needle and motivate readers to subscribe?
Alexandra Ptachick, Audience Editor, Emerging Platforms, USA TODAY - Manually tracking data - engagement, clicks, retention, views, etc. - for content on new social platforms that don't have analytics tools, yet
Lilah Raptopoulos, US Head of Audience Engagement, Financial Times - Involving your community in your reporting
Dorea Reeser, Engagement Editor, Chemical & Engineering News - Engaging and building audience as a niche publication
Kristy Roschke, Managing Director News Co/Lab, Arizona State University - Why journalists should help their audiences become more news fluent, and how that can lead to greater trust
Talia Stroud, Director, Center for Media Engagement, University of Texas at Austin - How to measure and influence audience trust
Ernie Ting, Founder/CEO, CivImpact Labs - How can we successfully engage politically-conservative audience members in our local community or nationally?
Speakers
Moderator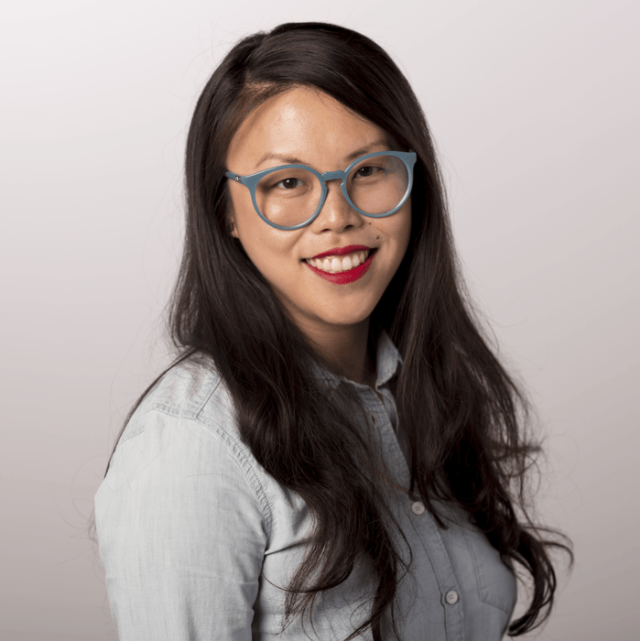 Julia B. Chan
Managing Editor, Digital, KQED
@juliachanb • Visit Website