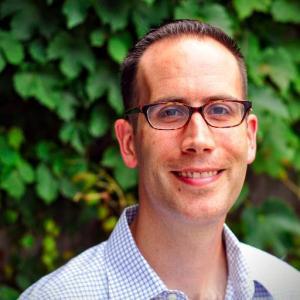 David Smydra is the Head of News Product Experience at Google, where he oversees teams that manage structured content, audience development, and publisher merchandising. Previously, he worked on Google's News Partnerships team to improve collaboration between the industry and the company's many news products.
Smydra is also a 2019 participant in the Harvard Kennedy School's Media Transformation Challenge, along with 30 other digital media executives and leaders who are transforming their organizations for long-term health.
Smydra has worked in digital media for almost 15 years. He earned an M.A. at Stanford's Graduate Program in Journalism before working as a local beat reporter for the Half Moon Bay Review, where his economic and breaking news reporting earned accolades from the California Newspaper Publishers Association. His freelance writing has appeared in The Boston Globe, the San Francisco Chronicle, and elsewhere. In 2014, Smydra conducted a visiting fellowship at Harvard's Nieman Foundation to explore how future news events could be expressed in structured data.
Smydra has been a speaker at past ONAs, co-chaired ONA15, and chaired the Online Journalism Awards in 2016-2018. He is completing his second year as ONA Treasurer.