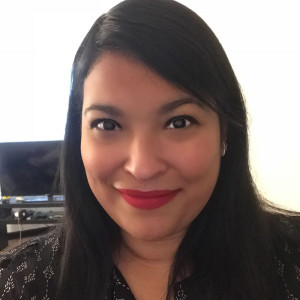 Charo Henríquez is a digital journalist in New York. She works in the intersection of journalism and technology, and is passionate about coaching journalists to help build more diverse digital leaders in our newsrooms. She is an advocate for women, Latinxs and other underrepresented communities in media.
Charo currently works at The New York Times as Senior Editor of Digital Transition Strategy.
She has been on the faculty at the ONA-Poynter Leadership Academy for Women in Digital Media and ONA's Women's Leadership Accelerator in 2016, 2017, 2018 and 2019, where she coached and mentored some of the most accomplished women in digital journalism and technology organizations in the United States and internationally. She was also an advisor on ONA's Journalism Mentorship Collaborative program in 2018.
Prior to The New York Times, she was the Executive Digital Editor for People en Español at Time Inc., and before, she was the Innovation Editor for GFR Media, in Puerto Rico.
Charo has also been a speaker for NAHJ and the Inter American Press Association, among others. She holds a bachelor's degree in journalism from Universidad del Sagrado Corazón, in San Juan, as well as a Juris Doctor from the University of Puerto Rico.
Website: http://about.me/charo