Pens, notebooks, laptop bags and other supplies are the unsung heroes of journalism, diligently working day in and day out to help report the world's news. Take a break from your digital life and dive into the simple thrill of physical tools. Bring your favorite office supply, or a picture if TSA would have questions. We'll swap trade secrets on the best products for journalism, as well as how to game the system when supplies run low.
This session is designed for:
Journalists and editors! Now is the time to brag on your favorite pen; you know you have one.
Educators! Because we all respect school supplies!
Sponsors eager to learn what new swag might resonate.
Underwater reporters wanting to flaunt their pressurized Fisher Space Pens.
Let's get some worldwide representation! Make others jealous with your locally-purchased supplies!
Speaker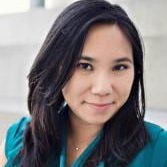 Kim Bui
Director, Audience Innovation, Arizona Republic
@kimbui • Visit Website
---
Social Conversation