Each year more than 150 volunteers contribute specialized and general support to help ONA pull off one of the industry's premier events. We're producing a series to celebrate some of our amazing conference volunteers, who bring the ONA spirit to life in a number of crucial roles. Say hello when you see them at the conference!
Number of years volunteering with ONA?
Stephanie: This is my third.
Jan: This is my 4th year!
What's your volunteer role at ONA19?
Stephanie: Registration Desk Captain.
Jan: Registration and Sessions.
What's your favorite memory as a volunteer?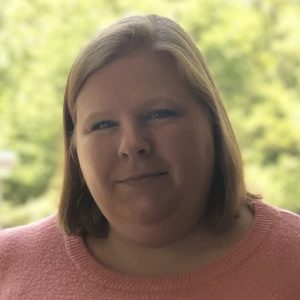 Stephanie: Getting to say no! Two years ago in Washington, I had two volunteer shifts where I had to tell people they couldn't go into rooms because of rehearsals or the room was full. In my day-to-day job, I'm a manager, and managers know we spend a lot of time saying yes to people. So my entire volunteer shift was saying no to people, and it was delightful! Of course, I said no in a super positive way, but it was something so out of the day-to-day norm for me that it sort of became the running joke while I was volunteering.
Jan: I was able to attend last year's Online Journalism Awards Banquet as a volunteer and it was unforgettable! The room was full of inspiring journalists celebrating each others' hard work, giving value to the craft of storytelling. I was stationed close to the stage for part of the evening and witnessed wonderful winning moments up close!
How has volunteering impacted you?
Stephanie: Volunteering is the way I can give back to an organization that gives so much to me. I use volunteering as a chance to meet more great minds in the digital space and to start my conference off with energy.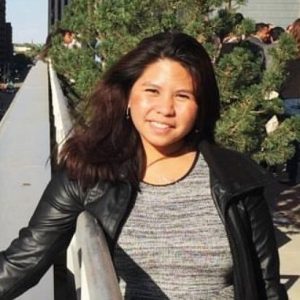 Jan: Volunteering at ONA has a special place in my heart because I've made great friends from the experience! I enjoy helping others and love connecting with people, so I hope my participation in ONA helps impact others as well.
What's your best advice for a new volunteer?
Stephanie: In the case of the registration desk, I always tell them they are the first faces ONA attendees are seeing. Be kind and positive, and show them how great the organization and conference is. Even when your job is to say no, there's a way to do it to make people feel good about the conference. Always wear comfortable shoes and be ready to pivot. One task may get done early and someone else may need help!
Jan: Take a walking tour of the conference space when you arrive. Also, learn where the bathrooms are near your room or station. Depending on the venue, directions are what folks will ask about the most!