Each year more than 150 volunteers contribute specialized and general support to help ONA pull off one of the industry's premier events. We're producing a series to celebrate some of our amazing conference volunteers, who bring the ONA spirit to life in a number of crucial roles. Say hello when you see them at the conference!
The ONA19 Social Team provides live coverage of conference sessions and curates highlights that contribute to ONA's evergreen resources. Their coverage allows both attendees on site and people following remotely to engage with individual sessions as they unfold in real time. The team also produces a daily conference newsletter that shares what they are learning at the conference, attendee stories captured by the audio and video teams, student newsroom coverage and previews of not-to-miss sessions.
Co-chairs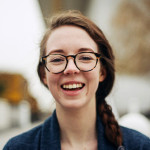 Gracie McKenzie | @graciemckenzie
Gracie is the audience engagement editor for CityLab, The Atlantic's sister site focused on the future of cities. She grew up in the Pacific Northwest and previously worked in public radio, as a digital producer for NPR's Here & Now and The Diane Rehm Show. She's also on the steering committee for Gather, a community of practice for engaged journalists. This will be her fourth ONA conference and her third time on the social team, this year as a co-chair.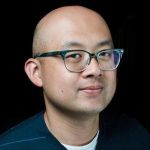 Ron Nurwisah | @boyreporter
Ron is a senior audience development editor at HuffPost. He's worked for more than 10 years in various aspects of digital media at the National Post and at HuffPost Canada. You might spot him saying hi to various dogs in New York or on the hunt for your favorite craft beer spot.
Team members
Tessa Bangs | @tessa_bangs
Tessa is an audience engagement editor at the Los Angeles Times, where she's constantly tweeting, posting and thinking about context.
Michelle Baruchman | @mlbaruchman
Michelle is a reporter and engagement editor for Traffic Lab, a grant-funded team at The Seattle Times that explores transportation issues in the Pacific Northwest region. She served as the inaugural student representative to the Online News Association board. This is her fifth ONA conference and first time serving on the social team.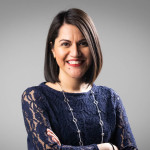 Natalia Contreras | @NataliaECG
Natalia writes about things to do, city development and growth for the Indianapolis Star where she also curates the IndyStar North weekly newsletter. She's passionate about finding new and creative ways to reach and build a loyal audience online. She previously worked at the Corpus Christi Caller-Times in South Texas where she focused on revamping the publication's entertainment content and social media presence.
Stéphanie Fillion | @fillionsteph10
Stéphanie Fillion is a French-Canadian journalist covering politics and foreign affairs at the UN based in New York City. She has worked for Radio-Canada in Vancouver and was a San Paolo fellow at La Stampa in Turin, Italy. In 2015, she won the Eu-Canada Young Journalist Award. She holds an M.A. in Journalism, Politics and Global Affairs from Columbia Journalism School and a B.A. in Comparative Politics, History and Italian Studies from McGill University. Her work appeared in outlets such as Vice News, Quartz, Ipolitics, Radio-Canada, and PassBlue, and she works as an analyst for NewsGuard, a New York-based fact-checking organization.. Her work has taken her to Brussels, Jerusalem, Dakar, New York City and Nicosia.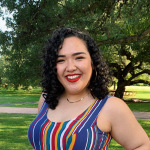 Samantha Grasso | @samjgrasso
Samantha Grasso is a lifelong Texan and writes about immigration and national politics as a staff writer for Splinter, the politics website of G/O Media. She graduated from the University of Texas at Austin in 2016. Previously, Samantha was an "IRL" staff writer covering identity and social justice at the Daily Dot. Her work and contributions have also appeared in Texas Monthly, Los Angeles Magazine online, Death & Taxes, Texts From Last Night, Revelist, and Austin Monthly. This is her second ONA conference and first on the social team.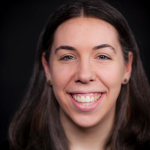 Lauren Katz | @laur_katz
Lauren Katz is a senior engagement manager at Vox. She focuses on building and engaging communities to support reporting and deepening connections between journalists and audiences. Outside of work, Lauren enjoys taking road trips and exploring national parks. This is her fourth ONA conference and third on the social team.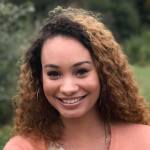 Mariya Lewter | @MariyaCLewter
Mariya Lewter is the Social Media Editor at NBC10 Boston and NECN. She graduated from the University of Georgia in 2016, and she currently writes and produces an award-winning social media newscast called "The Recap." She loves Chick-fil-A and has dreams of one day bringing a Waffle House to Boston.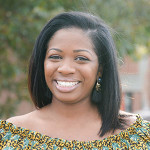 Kimeko McCoy | @KimekoM
Kimeko is an NYC-based feature writer turned meme-obsessed social media editor at Adweek magazine. A returning ONA social team member, she lives and breathes by finding the best ways to bring news to the masses.
Stephanie Schwartz | @mediadissector
Stephanie is a media enthusiast and library aficionado. Although most recently at The Atlantic in a social media capacity, she has worked in many roles in journalism at both the national and local level, and thinks of her career in terms of connecting people to information. This is her second time at the conference but the first time on the social team.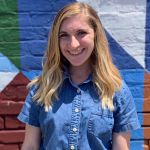 Mallorie Sullivan | @malloriesullivn
Mallorie is an audience engagement producer at The Dallas Morning News, where she uses social media, newsletters and alerts in innovative ways to help deepen relationships with existing audiences and develop those with new readers. Previously, she worked as social media editor at The Cincinnati Enquirer. When she's not checking Twitter, she's running, eating ice cream, watching reality television and Instagramming her very good dog, Ollie. This is her third ONA conference and her second on the social team.
Samantha Tomaszewski | @managewski
Samantha is an audience editor at HuffPost, where she specializes in social distribution, SEO and answering Slack pings quickly. She has a passion for politics and push notifications. This is her fourth ONA conference, but her first on the social team.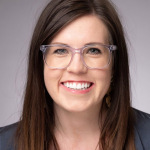 Mary Willson | @mary_willson
Mary is the Product, Process and Training Manager for 6AM City, which is a network of hyperlocal editorial newsletters in the Southeast U.S. She works to scale the network to new locations, leads social media strategy, creates training programs for staff, and oversees the daily product with a team of local editors. She's excited to share the ONA experience through the @online_news Instagram handle during the conference.
Coordinators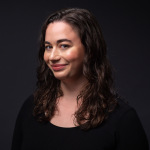 Laura Bertocci | @LEBertoc
Laura is a communications consultant for the Online News Association, contributing to outreach for the conference and other ONA programs. She works often at the intersection of journalism and community, helping newsrooms and news professionals share knowledge, support each other, and evolve the industry while occasionally writing, editing, or photographing the news herself.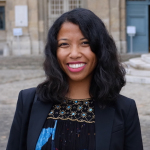 Karolle Rabarison | @karolle
Karolle oversees communications at ONA and serves as the staff liaison for the ONA19 Social Team. She has collaborated with global technology and human rights organizations for nearly a decade, strengthening their reach and impact through digital strategy, community building and strategic partnerships. Her proudest Halloween costume: Ragnar Kjartansson's Woman in E.